Welcome to Bonanza Wiki, the encyclopedia about Bonanza that anyone can edit.
Our database contains 851 articles and 4,414 images.
Featured Character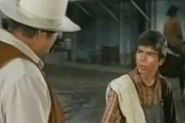 Coley Claybourne -
Coley Claybourne was the son of a miner who discovered a mine full of precious minerals, worth a lot of money. After his father died, both his uncle and his mother seek to adopt him. He detests both equally.
Read More... | Read Speak No Evil Episode Guide...
Featured Episode
Season 13, Episode 13: A Home for Jamie—
Ben begins the process to adopt Jamie as his son, but the process is complicated when Jamie's maternal grandfather, Paris Callahan, comes forward wanting custody. Ben must bear the heartbreaking news to Callahan that Jamie has bonded with the Cartwright family.
Read more...
Poll
more...
What was your favourite of Michael Landon's T.V Shows?
Related TV Shows
Highway to Heaven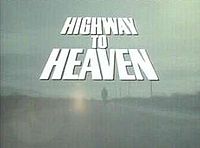 was an American television drama series which ran on NBC from 1984 to 1989. The series aired for five seasons, running a total of 111 episodes. It was shot entirely in California. It was starred, written and directed by
Michael Landon
and also starred
Victor French
.
Read more...
Little House on the Prairie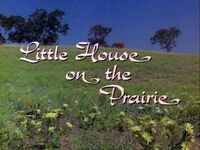 was an hour-long dramatic television series based on the best-selling book series written by Laura Ingalls Wilder. It originally aired on NBC from September 11, 1974, to May 10, 1982. It was starred, written and directed by
Michael Landon
.
Read more...
Ponderosa

was a television series developed by Bonanza creator David Dortort for PAX-TV (now known as ION) that ran for the 2001–2002 television season. Envisioned as a prequel to the long-running NBC series Bonanza, it had less gunfire, brawling and other traditional western elements than the original. Bonanza creator David Dortort approved PAX TV's decision to hire Beth Sullivan, creator and executive producer of Dr. Quinn: Medicine Woman to oversee scripts and executive produce, which some believe gave the series a softer edge.
Read more...
Featured Video


Virginia City Gossips
Loading RSS data...
Territorial Enterprise
Create blog post
Again a technical problem... The link about Sam Finney (Funny! This Link does work...) doesn't work properly. Could someone help me or better, tell me, what I have probabably done…

Read more >
See more >
Related Wikis